Landmark Preservation Board Approvals


Landmarks and Designation


Making Changes to a Landmark


--------------------------------------------------------------------------------

There are fewer restrictions than you might think since the goal is to manage change, not to eliminate it. Protection is provided by review and approval of modifications to the exteriors and, in some cases, the interiors of buildings. In other cases, building use is monitored. Review guidelines and the process of applying for a Certificate of Approval to make a change vary depending on the district or landmark. Consult the Historic Preservation Program at (206) 684-0228 or the Internet homepage for the preservation district where your property is located.

If your building is located inside a preservation district, review of the ordinance that established the District and the use and design guidelines developed to protect it are your best measures as to whether the change you want to make is appropriate. For a landmark, consult the designating ordinance or the Controls and Incentives Agreement for that property.

The following changes require a Certificate of Approval before work can begin, even if no permit from the Department of Planning and Development (DPD) is required.

• Any change to the exterior of any building or structure
• Installation of any new sign or changes to existing signs
• A change in the color the building or structure is painted
• Any change in a public right-of-way or other public space, including parks and sidewalks - this may include sidewalk displays, street lights and so forth
• New construction
• Demolition of any building or structure
• Changes to the interior that show from the street, changes to individual business spaces in the Pike Place Market, and changes to the interior of some landmark buildings
• Site alterations in some cases
• A proposed new business or service or an expansion of current use in some cases.

Certificate of Approval Process

Before you make any change to a structure or site in a preservation district or to a landmark, contact the Historic Preservation Program so we can recommend next steps. You can reach us at (206) 684-0228. Specific requirements vary by district, but in general the approval process consists of these steps:

Step 1: Complete an application for a Certificate of Approval. Landmarks and preservation districts have separate application forms since requirements vary. The Historic Preservation Program will send you an application. See Instructions for Applying for a Certificate of Approval for additional information about the process.

Step 2: Submit the original of the completed application, any other required information, and a check to cover the administrative fee. Mail or deliver it to the Historic Preservation Program.

Step 3: The Historic Preservation Program Coordinator checks your application for completeness and compliance with guidelines. After your application is determined complete, the coordinator places it on the agenda for the next public meeting of the Board or Commission responsible for overseeing your property. In some cases, the coordinator will also schedule you to meet with a Design Review, Architectural Review or Use Review Committee. These committees meet prior to the full Board meeting and make a recommendation to the full Board.

Step 4: At the full meeting of the Board, you present your application and the members vote on it. Based on the vote, your application is approved, approved with conditions, or denied. You are then issued a Certificate of Approval or a Letter of Denial.

Certificate of Approval Appeals Process

Each board or commission has a specific appeal procedure that should be consulted. All appeals are made by the City of Seattle Hearing Examiner, 700 5th Ave, Suite 4000, PO Box 94729, Seattle, WA 98124-4729, (206) 684-0521. A $50 filing fee must accompany the appeal. The Hearing Examiner's decision is the final City review.











Building Snow Day and Summer Day Safety


DURING SNOW DAYS: Please be aware that the building has a snow shovel which will be kept in the East (Keblas) open garage. This should be used by residents to prevent slippery conditions during or after snow fall in front or back common areas.

CAUTION: In spring/summer months Plants and grass around the building are watered regularly using soaker hoses which stretch across common areas. Please make sure to watch your step especially in back patio area. Be extra careful at night!!!



Lamourita Disaster Plan Outline: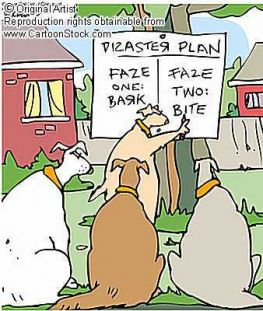 Purpose: To prepare for disasters beforehand with members of the L'amourita co-op.

There are several ways and levels of preparations, which individuals and families can choose to prepare themselves for such events as fires, earthquakes, landslides etc. An excellent resource is the Washington Military Department Emergency Management Division www.emd.wa.gov.

The Emergency Management Division has actually done their homework, and though they're in the process of re-vamping their website, it's full of useful advice and information.

In addition to each unit's occupants deciding how prepared they'd like to be, there are also some basics we can do as a group to help things run smoothly in the case of an emergency.

1. Knowing where the gas, electrical and water main valve shutoff for the building are located.

2. Providing some basic first aid kits in publicly accessible areas.

3. Creating and reviewing an evacuation plan for the building in the event of an emergency. Include in the plan, two meeting locations: the first immediately outside of the building, the second being in a distant location in the event that we can not return to the building. (Specifics yet to be determined).

4. Review of basic fire safety. Check all fire extinguishers. Make sure our fire inspections are up to date. Possibility of a building wide drill? One suggestion is to have "safety" day correspond to daylight savings, that happens twice a year, and it's a good day to replace batteries in smoke detectors etc.

5. Communication. Set up a phone tree for the building so we can contact each other and make sure we're all safe. (In whatever form - one person calling a few, or each person calling the next...?)

6. Keep a list of who is CPR/First Aid certified. - Provide basic first aid kits in public locations: (American Red Cross website has basic kits for $15.00.) They also have several different basic first aid/CPR classes see: http://www.seattleredcross.org/health/GetTrained/descriptions.htm. In addition, they will hold classes for community groups at other locations.

Things not to forget when making your plans:

1. Your family includes your pet. Make sure you've made provisions for them too.

2. Financial records: You can scan copies of super important documents and put them on a CD - more durable than paper copies, sometimes. Send the CD to a trusted relative out of town.

3. Disasters are stressful, don't forget the comfort food.

Cheer up; hopefully we'll never have to use any of this information.








Eastlake Neighborhood Plan


Check out Eastlake's Neighborhood Plan. It is better (and more current) than you might think.

Just copy the link and paste it in your browser's address bar:

http://www.cityofseattle.net/neighborhoods/npi/factsheets/Eastlake%20Residential%20Urban%20Village.pdf







L'Amourita History


L'amourita is a hybrid French-Spanish word that means "Lovers" and the architectural style of the building has been described as "Mediterranean-Craftsman." It is a turn of the century Seattle landmark that was completed in 1909 by an Investment Speculator named, Adolph J. Jarmuth. According to the Seattle Times, Mr. Jarmuth "built the L'amourita whole-piece and lived with his family in its first apartment at the corner of Franklin Avenue and Shelby Street for the first two years only. In the beginning there were only eight apartments, described in the Seattle Times then as 'divided by concrete walls and having from seven to nine rooms.' The building, said The Times, was 'the first of its kind in Seattle.'"







Building Maintenance Contractors


You can find construction contractors familiar with the building here:
View Building Contractors & Professionals

In general all plumbing should be done by Evan Conklin. Both Tony and Gary have a good knowledge of the building.

All roofing work must be done through the BOD and must be done through Tile Technology / Sterling Exteriors to retain our warrenty. John Jensen Roofing was our roofing consultant.

Side sewer maintenance should be done by Jim Dandy Sewer.

Frank Fernandez does a great job with interior renovations and has an excellent knowledge of the building.

Aarden Air should be used for HVAC work (including bathroom and range vents). Mike Escobar has detailed knowledge of the HVAC vent layout in the pitched roof and you should consult with him and the BOD before attaching to any vents in the attic.